Dr. Gosia Phillips is a Neurologist specializing in Sleep Medicine and Assistant Professor of Medicine at Dalhousie University.   She has been practicing in Halifax Regional Municipality since 2007.
Following a Neuroscience degree at Dalhousie University, she went on to study Medicine at Jagiellonian University in Krakow, Poland. She did her postgraduate training at Columbia University and the University of Massachusetts, specializing in Neurology, and subsequently completed a fellowship in Sleep Medicine at Harvard University.
She is a Diplomate of the American Board of Psychiatry and Neurology, certified in Neurology and Sleep Medicine. Her interests encompass a vast array of sleep disorders including Parasomnias, Narcolepsy, Idiopathic Hypersomnia, Circadian Rhythm Disorders, Restless Legs Syndrome, Insomnia and Sleep Disordered Breathing.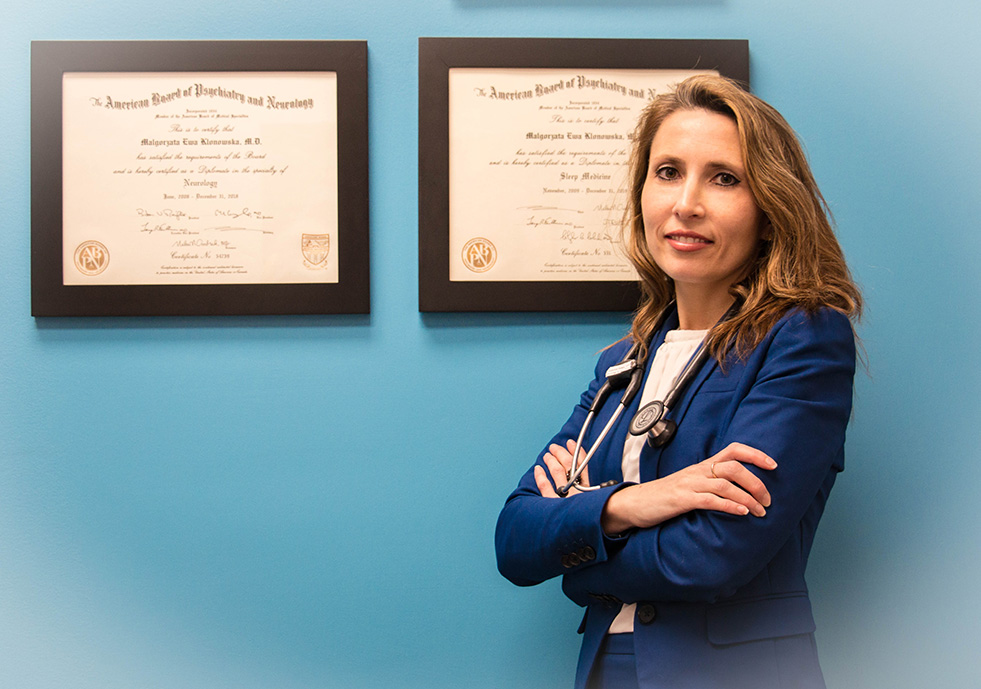 Patient Information and Physician Referral forms are available.